The Women's Empowerment Summit
The very first summit – Women's Empowerment Summit-1
This event happened in February 2018 and was a huge success!
The feedback from the women who attended has been overwhelmingly wonderful and truly humbling!
It was unanimously said that "we must put on another summit!". 
So many wonderful women and so much inspiration and connection was felt by everyone.
Here's the feedback on what women enjoyed the most: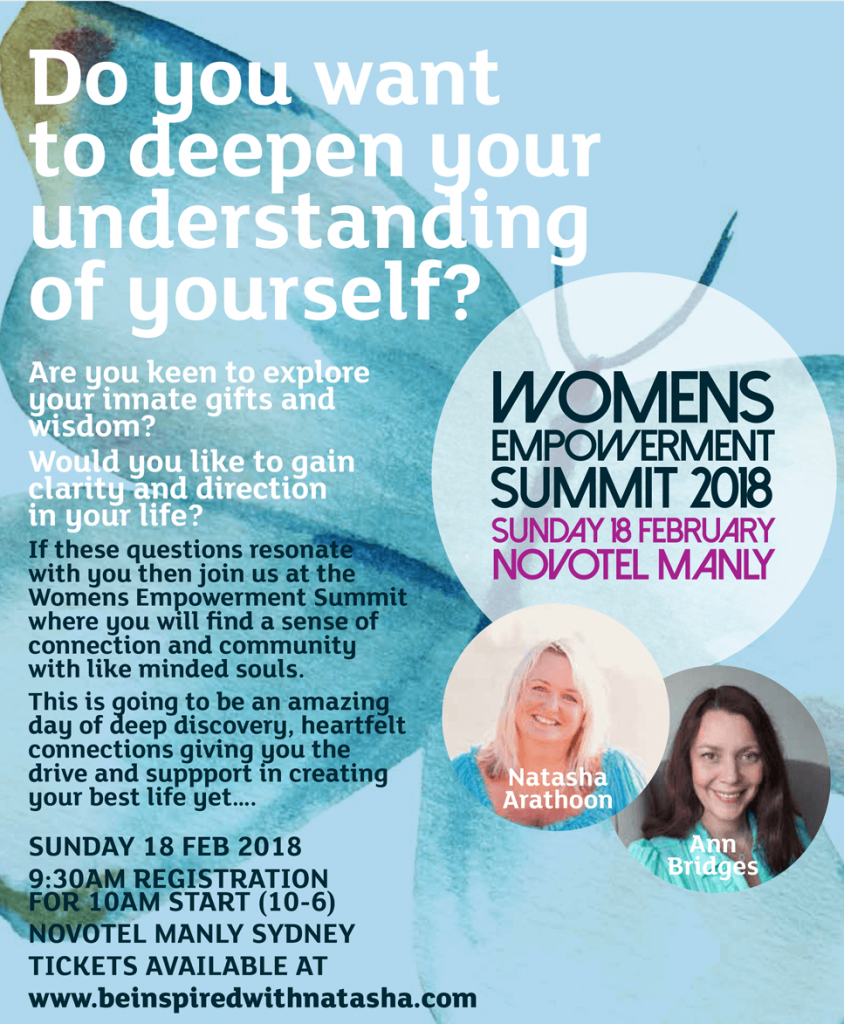 * Meeting amazing talented women
* To feel and experience real love
* To feel supported and loved
* To realise my gifts
* Beautiful connections
* Brave sharing that heals us all
* Support and inspiration
* Being around likeminded women
* Hearing women have the same stories
* Great Content and great energy
* Humour 
* Good mix of information and processes
* Enjoyed the opportunity to journal throughout
* Wonderful group of women
* The set up of women sharing their stories
* Getting a buddy and how easy it flowed
* Reconnecting with my power
* Thought provoking sessions and connection
* It has opened my eyes to get connected to people
* To want to be the best person I can be
* Loved connecting to the lovely women
* Inspired to connect to my inner strength
* Connection of the hearts
* Diversity of women and promotion of business's
Highlights from the summit
Frequently Asked Questions
A deeper connection with self and others. Learning how to inspire and motivate yourself. Inspiration to move forward in life and with goals. Choosing fun new things to do. Increased awareness/consciousness. Potential for expansion of your business.
Fun practical processes. Exploring opportunities for growth and fulfilment. Opportunities to connect with others. Examine your next steps and gain support to follow through.
Yes there is.. There will be tables outside the ballroom to showcase your business i.e. any brochures, samples of your works…
As well as a short time to express who you are, your gift of service and how this benefits the women. You will have the opportunity to showcase your business and or ideas.
In the lead-up to the Women's Empowerment Summit in October 2018, you are welcome to promote your business on "Marketing Mondays" within the private Facebook Group. Here women are offering promotions and/or sharing info about their service, talents and business offering. Click here to request to join the group.